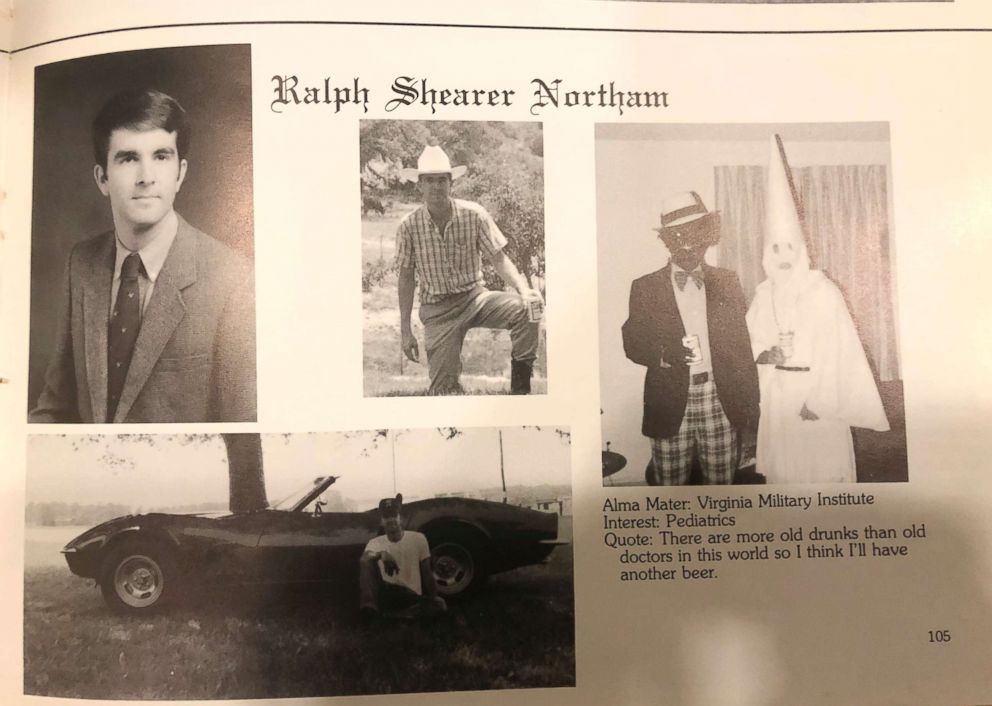 By
Virginia's Democratic Governor Ralph Northam is facing questions tonight after a photo depicting two men, one in a Ku Klux Klan robe and another in blackface, appeared on a medical school yearbook page with his name on it.
The picture appeared in a "student-produced" publication in 1984, according to Jennifer McCarrell, the director of marketing and communications at Eastern Virginia Medical School (EVMS), where Northam graduated from and from which the yearbook page originated.
"I can confirm that the picture in question does appear in a 1984 student-produced publication," McCarrell wrote in an e-mail to ABC News. "The EVMS library is open to the public and does provide access to its materials."
https://abcnews.go.com/beta-story-container/Politics/yearbook-page-virginia-governor-ralph-northam-shows-photo/story?id=60791140