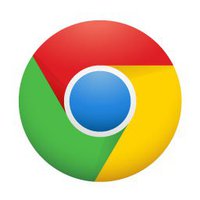 According to the latest browser report from New Relic, an earlier version of Google's Chrome browser - Chrome 19 - has been found to be the fastest browser on Apple's Mac systems.
Revealing that Chrome browser - version 23 of which was recently released - is fast becoming the most preferred browser for Web users who are looking for the fastest browsing experience, the New relic report showed that the Chrome 19 version beats all other browsers in terms of browsing speed on OS X.
Interestingly, as per the New relic report, the top five spots in the `fastest browsers' category have been bagged by different versions of the increasingly popular Chrome browser.
While Chrome 19 is right on top, the other four Chrome versions rounding out the first five places include Chrome 21, Chrome 22, Chrome 20, and Chrome 18. Following these five Chrome versions, on the browsing speed front, is version 15 of Mozilla's Firefox browser.
However, a full comparison of the fastest browsers shows that Chrome 19 for Linux boasts the fastest response times; followed by Chrome 19 for Mac, Chrome 21 for Mac, Chrome 20 for Mac, Chrome 18 for Mac and Firefox 15 for Mac. In this full comparison, Microsoft's Interner\t Explorer 10 was at the eighth spot with regard to response-time speed.